Discover more from Social Studies 📘🧠
Weekly Tech Twitter news and analysis from the lens of the social sciences.
Over 3,000 subscribers
👉 The ultimate TLDR on "How To Use Twitter" is live on Product Hunt!
Plus a SMS newsletter featuring TLDRs of the best essays in tech
Hi everyone!
We launched something today on Product Hunt that I think you'll enjoy:
✨
The Daily Micro
is a daily SMS newsletter featuring 50+ screenshot-summaries of the greatest essays in tech
You can learn more by reading this thread:
But that's not all…
Having studied Twitter formally for over a year via Social Studies, and informally well before that, I've learned a lot about how to best use the platform.
Following the same bite-sized format as The Daily Micro, we created…
✨ A 50-page Micro eBook on "How To Use Twitter"
It covers the fundamentals of getting the most out of one of the most powerful tools on the internet.
Optimizing your profile and following list

Deciding out what to tweet, when to do it, and how to do it well

Growing your following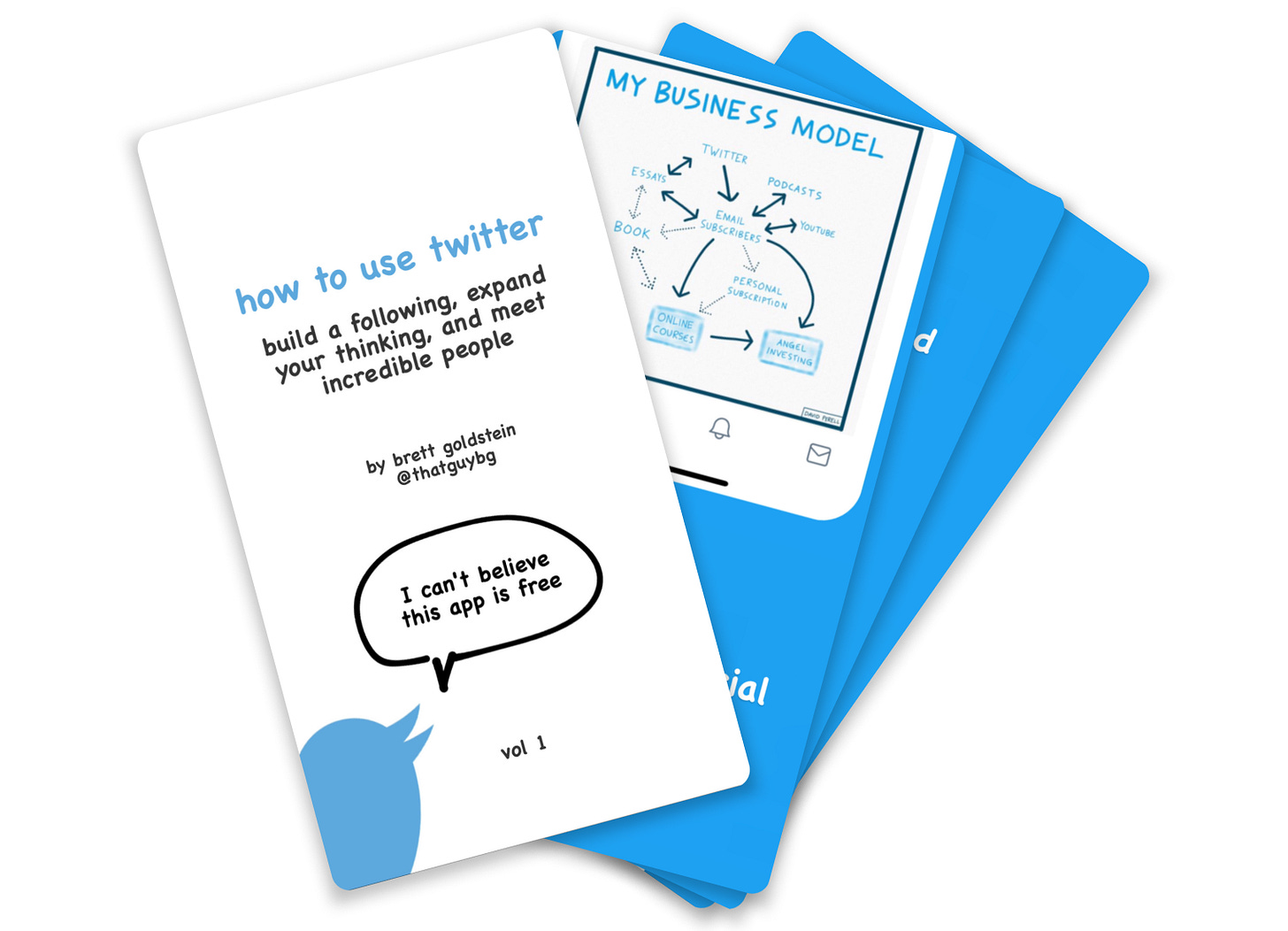 ---
🙏 Thanks
Twitter over LinkedIn every day of the week